Giving sales & marketing
more
oomph
since 2001.
We believe in the possible.
We're straight talking savvy people, delivering rocket fuel for campaigns.
We've found
new ways

of doing things
Data HQ exists to solve problems and find new ways of making sales and marketing easier and better.
We've created our own technology, data and ideas to solve the problems of our industry:
Poor quality data
Purpose built for B2B marketers
Channels that aren't integrated
All your marketing tools in one place
Crowded, noisy markets
Focused and targeted
Clicks masquerading as leads
Genuine and valuable leads
Same old low response rates
Our models get 2-3 times uplift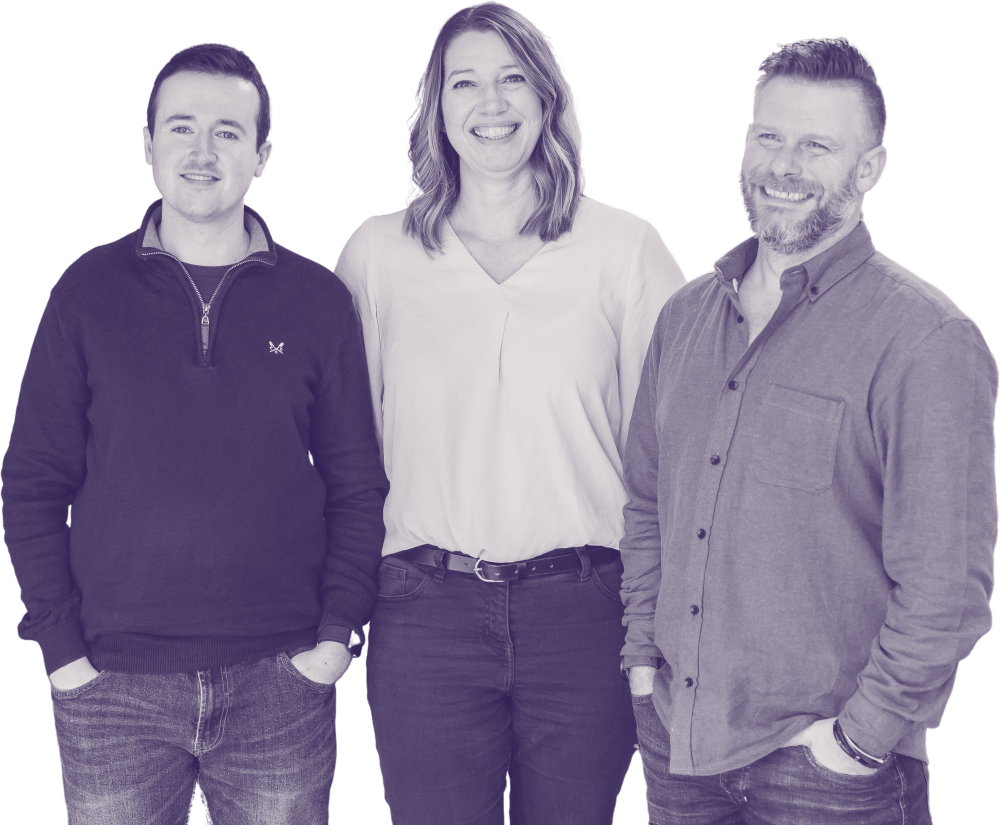 We help you market to 

people, not job titles
We're all about generating real B2B leads and delivering new business growth.
Our services flex depending on what you need, but our approach is always to help you understand individual people, their needs and their behaviours.
We exist to solve problems and find new ways of doing things. We wrap our data and technology in ideas
We focus on people, not job titles. We are driven by a passion for opening our clients' minds to the possible
We explore and learn together. What we do is hard, but the results we get uncover hidden value
2001
When Data HQ was born, marketing data was sent to users on things called floppy disks, through the post!
2006
Technology raced ahead and email marketing became the first choice to get your message out. Quick, low cost, trackable, responsive… a marketer's dream.
2008
Data HQ was the leading supplier of B2B email marketing, broadcasting and campaign planning - running thousands of campaigns for clients every year.
2014
We launched our Strategic Marketing Solutions division, a tech savvy team focused on integrations, marketing automation, data analysis and campaign management. Today, this consultancy is delivered through our IDEAS Framework
2019
We decide to do something about the problems that plague our industry… poor data, too many channels, complex tech. Clients need an easier way to get value from their campaigns. We start developing Dynamo - an affordable SAAS based lead acceleration platform.
2020
Lockdown strikes. We quickly adapt to working from home which later becomes our hybrid working model – an instant hit with the parents, sport enthusiasts and dog lovers on our team.
2021
Vista launches – the first UK database built specifically for B2B marketers by B2B marketers. it becomes the rocket fuel for our client campaigns - something we're incredibly proud of.
2022
We launch Dynamo, our affordable, SAAS based, machine learning, lead acceleration platform (can you tell we're excited). Designed to deliver the best possible ROI for B2B email and cross-channel lead nurturing (we'd love to show it to you). 
2023
More and more clients switch to Dynamo. The rate of innovation increases as our expertise combines with the customers' experience.  There is a real sense of satisfaction for the in-house team.
There's a balance, right? 


Between technology 
innovation and
human experience.

We're not just another faceless tech business with a platform subscription to sell. We like talking with our customers to enrich what the data tells us with wisdom.
Straight talking

, savvy people.
Dynamo cleverly grew our target audience without eating into our budget. The way it learns what a good prospect looks like and automatically adds them into our campaign was just brilliant.
When it comes to email campaigns, our clients have seen great success using B2B data from DataHQ. The data has allowed us to effectively target key prospects and create highly targeted campaigns.

We're always impressed by the level of accuracy of their data, and their exceptional customer service makes it easy to find the data we need. DataHQ is an invaluable tool in our B2B marketing efforts and we look forward to continue working with them in the future.
We love working with Tim and his team, there's an authenticity about Data HQ that's refreshing, they're probably one of the best kept secrets in B2B. Vista (their B2B database) has great depth and enormous reach. Having access to such a deep and rich source of data is invaluable to any company looking to understand their business customers as well as generate new leads. Whether you're an experienced marketeer or new to marketing, the team at Data HQ are super helpful, but also have the B2B marketing expertise that can help you achieve real business results.
Working with Rebecca is an absolute delight. I've been one of Rebecca's clients for more than 8 years now, across multiple roles, taking my relationship with me from business to business. This has been down to the wonderful service I've received, the expertise that Rebecca demonstrates and the wonderful collaboration we've developed across the course of the last few years.
Our data was appended with our company specific variables allowing us to produce quick and easy market potential reporting and analytics against the UK business universe. This year we are working on a micro analysis project, looking at market penetration within variable sales territories, allowing us to see at a glance how well are performing.
Ready to give your sales & marketing more commercial
oomph?